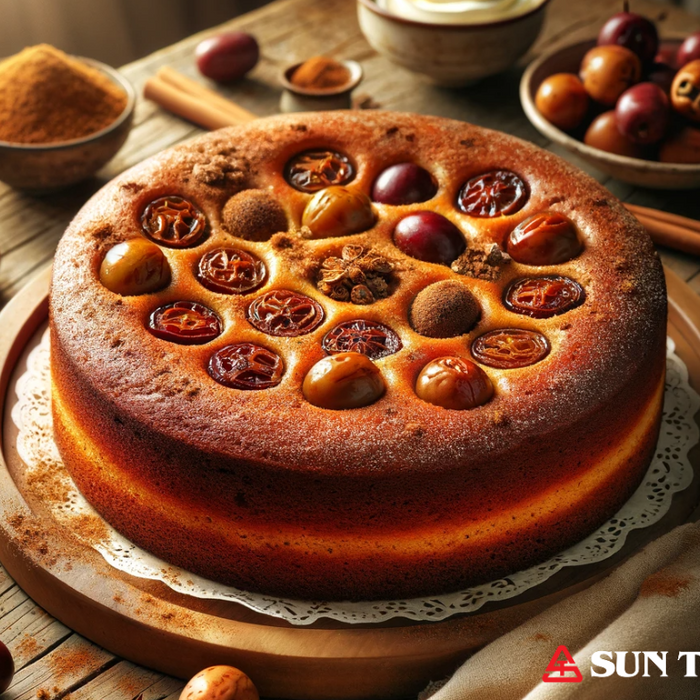 Delight in the Unique Flavors of Cinnamon and Jujube Fruit Cake
Embark on a culinary adventure with our Cinnamon and Jujube Fruit Cake, a recipe that intertwines the warmth of cinnamon with the sweet, distinctive taste of jujube fruits. This cake, with its moist crumb and golden-brown crust, is not just a treat for the palate but also a feast for the eyes.
Ingredients Spotlight: At the heart of this cake are the jujube fruits, also known as red dates, offering a unique sweetness and texture. When combined with the aromatic cinnamon and the richness of buttermilk, the result is a cake that's both comforting and exotic.
Perfect for Any Occasion: Whether you're hosting a tea party, looking for a festive dessert, or simply craving something sweet and unique, this cake is sure to impress. It's a conversation starter – a cake that's as interesting to talk about as it is to eat!
Baking Made Simple: We've laid out the recipe in easy-to-follow steps, ensuring that even novice bakers can achieve perfect results. The aroma of cinnamon and jujube fruits filling your kitchen as the cake bakes is just a delightful bonus.
Serve and Enjoy: This cake is best served with a sprinkle of brown sugar and cinnamon on top, accompanied by a dollop of whipped cream or a scoop of vanilla ice cream. It's a dessert that's sure to bring smiles and requests for seconds.
Dive into the full recipe on our website and add a twist of extraordinary to your baking repertoire with our Cinnamon and Jujube Fruit Cake!
現在讀