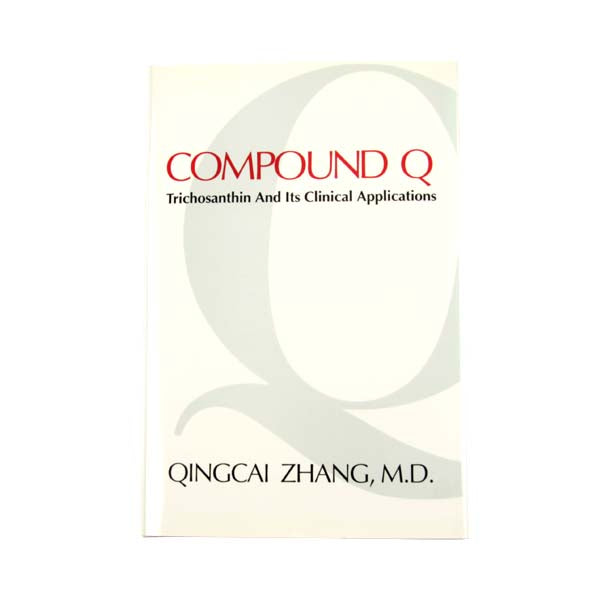 Compound Q: Trichosanthin and Its Clinical Applications
Save

Liquid error (snippets/product-badge line 32): Computation results in '-Infinity'

%
By Qingcai Zhang, M.D.
The herbal extract trichosanthin, used to treat placental cancers in China for over 25 years, and its American counterpart, GLQ223, have been employed in unofficial and FDA-sanctioned clinical trials since mid-1989 to treat persons with AIDS. Data released from the San Francisco trials show that 8 out of 62 patients attained normal readings in all pertinent lab markers. These eight Q "graduates" have withdrawn from all AIDS treatments in order to allow monitoring of their HIV remissions. Using laboratory data and his own personal experience with nearly 400 HIV-positive patients, Dr. Zhang explains that trichosanthin, unlike other HIV drugs, kills only those immune-system cells which are infected with the AIDS virus. Unlike AZT, it does not harm bone marrow or healthy cells.
The history of trichosanthin and trichosanthes kirilowii, the herb from which it is extracted, is set within the context of traditional Chinese medicine. Protocols for Compound Q (as GLQ223 is commonly known) include extensive information on its chemistry and pharmacology, as well as the prevention and treatment of possible side effects. A previously unpublished study by Chinese medical researchers is included as an appendix. Compound Q: Trichosanthin and Its Clinical Applications is the most comprehensive book to date on trichosanthin, the most promising AIDS drug.
(Hardcover, 160 pgs.)