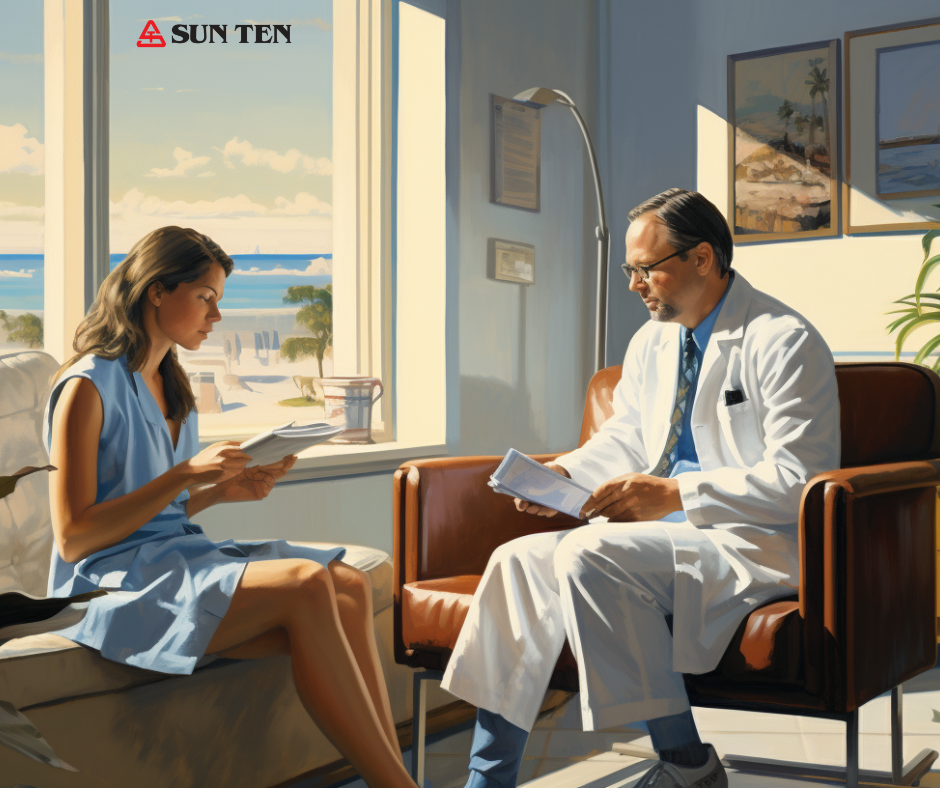 Amplifying Patient Support: Acupuncture and Healthcare Tips for Summer
Summer, a time of sunshine, outdoor activities, and vacation plans, often brings along unique challenges for health care practitioners, especially acupuncturists. While some might experience a decrease in patient visits due to holiday travels or general relaxation, it's essential to continue fostering patient relationships and offering support during these warm months. Here are some strategies for acupuncturists and healthcare practitioners to elevate their patient care during the summer.
Seasonal Wellness Workshops
Host workshops or webinars discussing the importance of maintaining health during summer. Topics can include the benefits of acupuncture during the hotter months, seasonal diet tips based on Traditional Chinese Medicine (TCM), and ways to stay energized and balanced in the midst of heat and outdoor activities. By providing valuable insights, you not only educate your patients but also reinforce the importance of regular visits.
Special Summer Packages
Consider offering summer-special acupuncture or therapy packages. These could be a series of sessions aimed at addressing common summer ailments like heatstroke, dehydration, or summer colds. By packaging these sessions, you can incentivize regular visits and offer a holistic approach to summer care.
Extend Your Availability
During the summer, many people adjust their routines. Some might prefer early morning sessions to avoid the heat, while others might be looking for late afternoon slots after work. By slightly extending your hours or offering weekend sessions, you might accommodate more patients during this season.
Engage Through Social Media
Engage with your patient base through social media by sharing summer wellness tips, acupuncture facts, and testimonials. Regular posts about the benefits of staying consistent with treatments or preventive measures can serve as gentle reminders for patients to book their next appointment.
Integrate Herbal Supplements
Sun Ten, renowned for its high-quality herbal formulas, provides an excellent opportunity for practitioners to integrate herbal supplements into their treatment plans. Given the unique demands of the summer season on the body, recommending appropriate herbal formulas can enhance patient outcomes and provide an additional layer of care.
Personalized Outreach
Send out personalized emails or messages to patients who haven't booked an appointment in a while. Check in on their health, offer summer wellness tips, and remind them of the benefits of regular check-ins, even if they're feeling well.
Optimize Your Clinic Environment
Ensure that your clinic is a cool, calm oasis during the hot months. A comfortable environment, perhaps with soft summer-themed decor, gentle music, and cool herbal teas on offer, can make visits even more appealing.
Collaborate with Other Local Businesses
Collaborate with nearby gyms, yoga studios, or organic cafes to cross-promote services. For example, after a yoga session, participants might receive a discount voucher for an acupuncture session and vice versa.
Conclusion
Summer is not just a time for relaxation and vacations; it's also an opportunity for acupuncturists and healthcare practitioners to innovate and adapt their services. By focusing on patient education, personalizing treatments, and embracing collaboration, practitioners can ensure that their support remains strong, effective, and deeply appreciated throughout the sunny season.